Verona Legend Cars
11 - 12 May, 2019
-
Verona
The Fondazione Gino Macaluso per l'Auto storica was at the 2019 Verona Legend Cars edition with a stand celebrating the protagonists of one of the most exciting competitions in the history of rallying: Audi quattro and Lancia Rally 037, which fought for the 1983 World Rally champion title.
The early Eighties saw an era-defining competition in rallying: the fight between four-wheel driving – introduced by the German carmaker, an innovation which would change the world of rallying forever – and the two-wheel drive approach followed by the most beloved Italian team, Lancia Corse. The version we see here has the iconic Martini Racing livery.
The exhibited Lancia 037 was driven, among others, by pilots Attilio Bettega, Piero Liatti and the twice World Rally champion Miki Biasion. The Audi quattro from the Gino Macaluso collection was driven by Stig Blomqvist and Michèle Mouton.
The suits worn by the stars of this epic time and photos of those years were exhibited alongside the two cars to celebrate the extraordinary combination of mechanics, design and way of life that rallying represented and still represents for millions of fans in the world.
At Verona Legend Cars, the Fondazione Gino Macaluso also participated with six cars included in the "100 Miti" exhibition: a selection of one hundred models that have made the history of cars since 1886.
We were at Verona Legend Cars 2019 with our Audi quattro and Lancia Rally 037, and at the "100 Miti" exhibition with six more cars.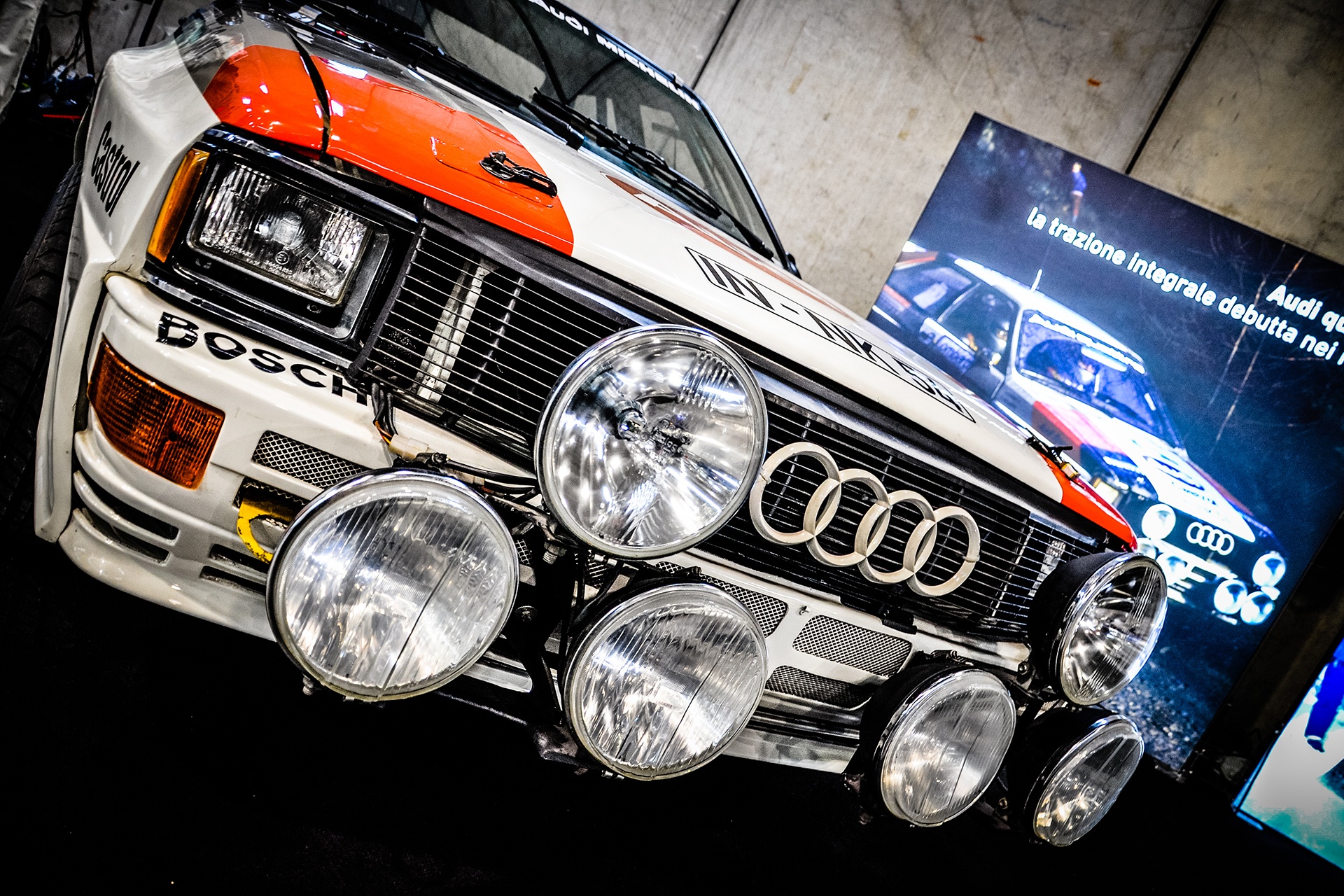 1 / 1