Targa Florio Classica
14 - 17 October, 2021
-
Palermo
Between 14th and 17th October 2021, the Foundation participated in the last stage of events scheduled for the Campionato Italiano Grandi Eventi. The Targa Florio Classica, also known as the "Cursa", is one of the oldest motor races in the world: desired and organised by Vincenzo Florio, who was strongly driven by his passion for cars, the race was held 103 times, from 1906 to 1977 as a speed competition and from 1978 as a rally competition. Today it is a regularity race, organised by AC Palermo in collaboration with Automobile Club d'Italia and Aci Storico.
The race was organised in three stages: during the first one Palermo was the absolute protagonist, passing through Trapani and the salt pans area; the second stage took place against the backdrop of the Madonie park and finally the last stage ended back in Palermo. The Foundation's 1967 Ferrari 275 GTB-4 covered the 325 km of the Cursa with Monica Mailander Macaluso, the Foundation's president, at the wheel.
Monica Mailander Macaluso drives the Foundation's Ferrari 275 GTB-4 at the Targa Florio Classica, a regularity race dedicated to historic cars.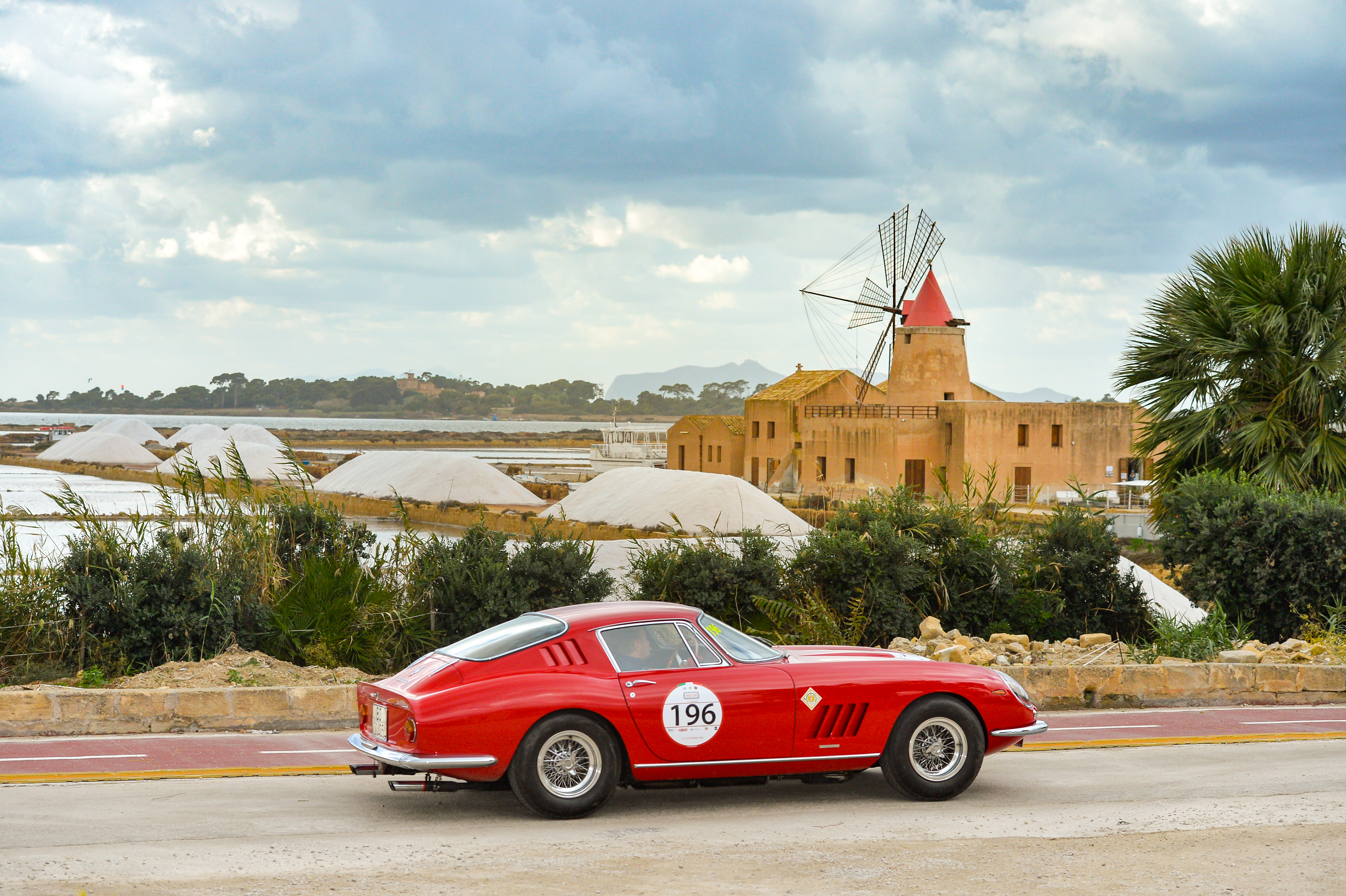 1 / 2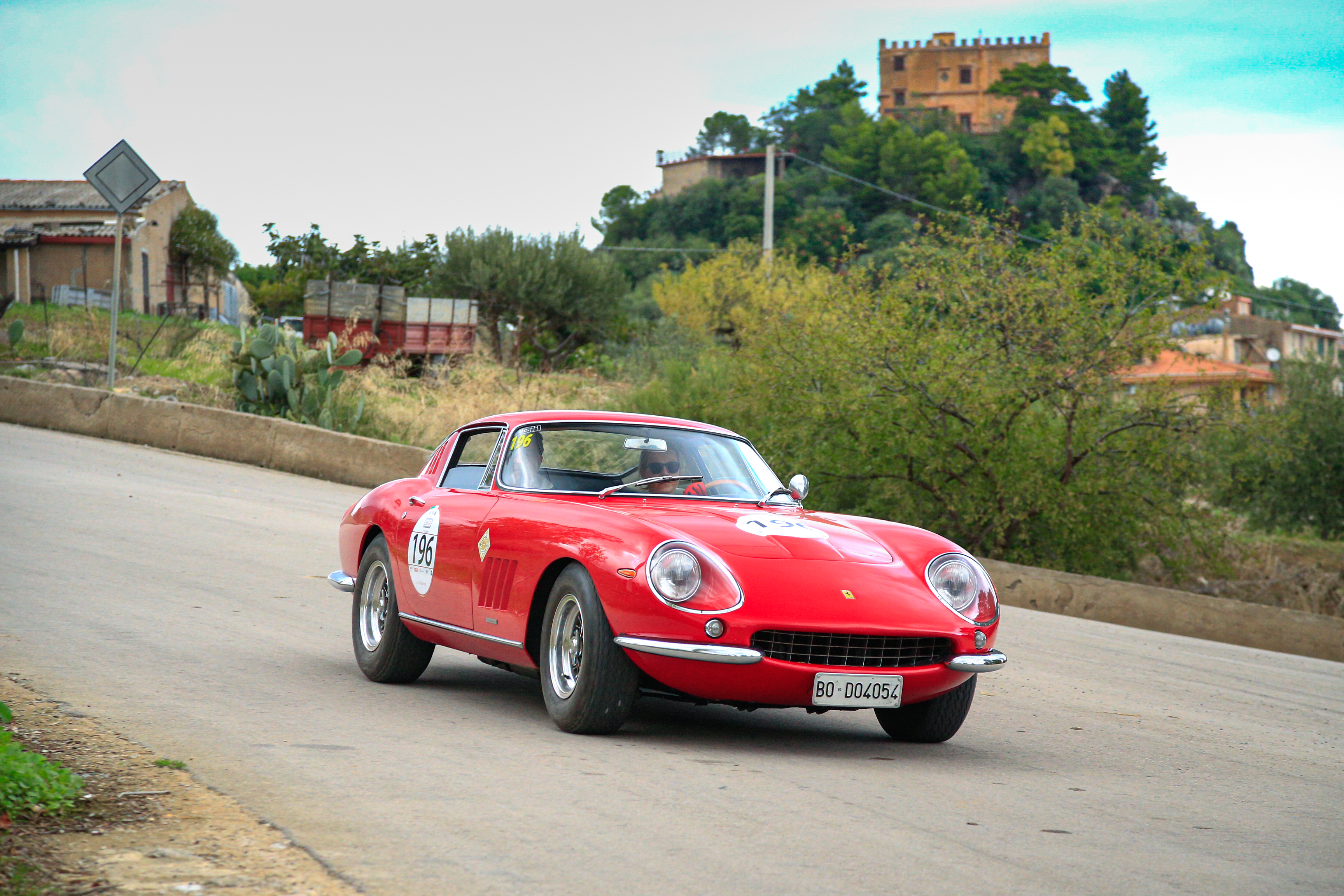 2 / 2