Sharing historic car knowledge
Promoting the cultural heritage linked to the automobile, renewing in the new generations the passion for motor sport and car design: this is the goal of "Sharing historic car knowledge", a series of lessons promoted by the Fondazione Gino Macaluso per l'Auto Storica and aimed at students of Universities, Design Academies and Higher Institutes. An exceptional project, concluded on Wednesday 8 June by the intervention of an exceptional teacher: Giorgetto Giugiaro, nominated "Car Designer of the Century" and awarded with 7 honorary degrees and 5 Compasso d'Oro awards from the ADI, from which pen, iconic models such as Fiat 850 spider and Alfa Romeo Giulia GT were born. An exciting dive into the history of motor racing style, which involved the students of the IED in Turin – a degree course in Transportation Design – through two iconic cars created by the Cuneo-based designer: the Bizzarrini 5300 GT Strada and the car that was a symbol of the Lancia brand, the Delta.
With this meeting in the spaces of the Foundation, the second cycle of lectures ended, carried out with the support of the Turin Chamber of Commerce, ACI Automobile Club d'Italia and ACI Storico, which centered around the collection – one of the most important in the world – of the Foundation, whose rally sports cars, track and grand touring cars have marked the history of sport and automotive style.
The Piedmontese car designer Giorgetto Giugiaro closes the cycle of meetings promoted by the Fondazione Gino Macaluso per l'Auto Storica with an exceptional lesson dedicated to the cars born from his pencil.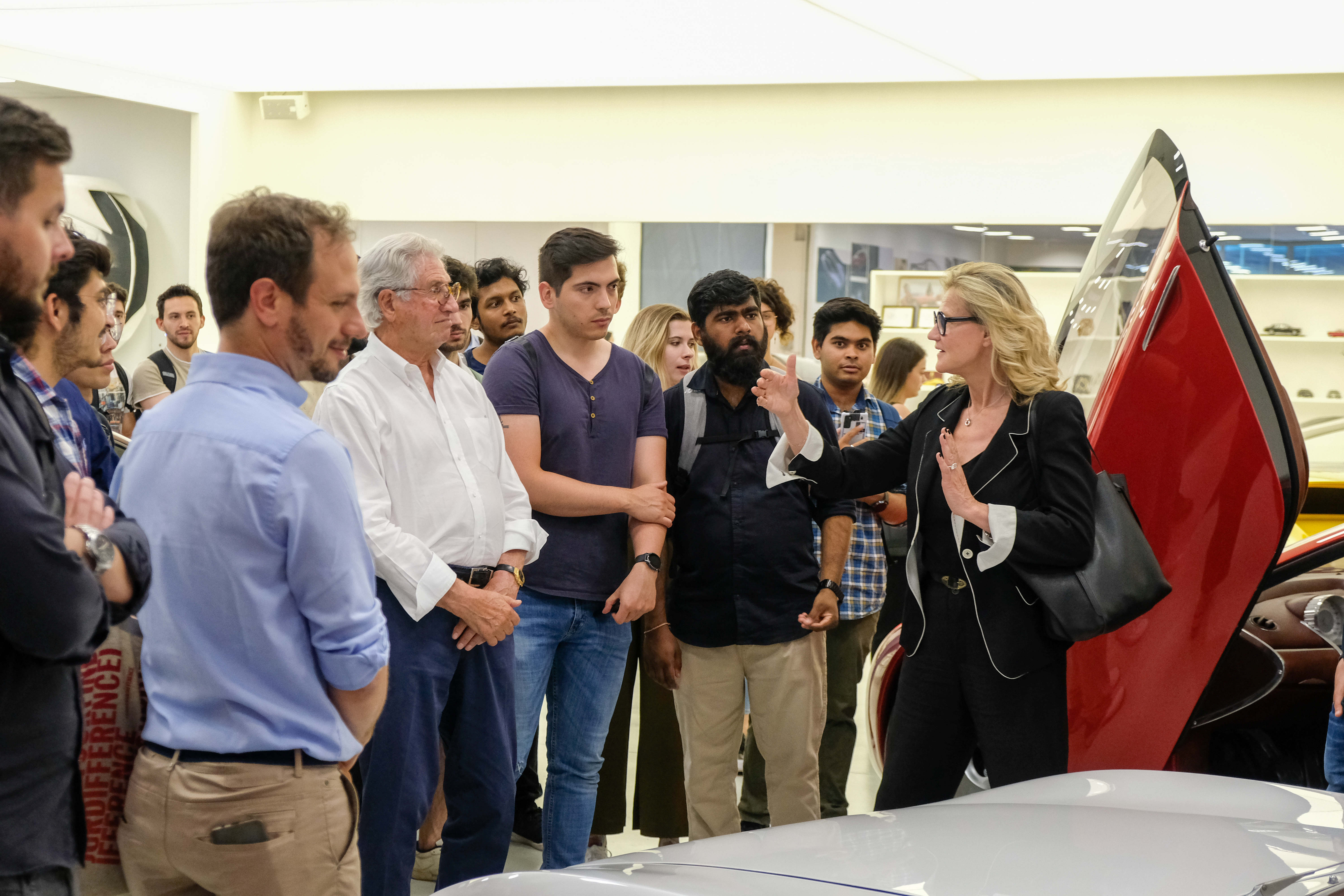 1 / 1