Salone dell'Auto at Parco del Valentino
19 - 23 June, 2019
-
Torino
-
Parco del Valentino
The fifth edition of the "Turin Auto Show" was a free, open-air show at the Valentino Park and Castle, with car parades up and down the city streets. The exhibition ranged from the latest powertrain technologies – with a good number of electric and plug-in hybrid cars – to iconic, classic models of the different brands, as well as new vehicles and previews shown to the Italian public for the very first time.
The courtyard of the Castello del Valentino – the beating heart of the event – hosted unique vehicles given by car collectors, including the FIAT X1/9 Prototype and Lancia Rally 037 from the Fondazione Gino Macaluso.
Monica Mailander Macaluso, President of the Foundation, won the Collector's Award. This is the acknowledgement that the greatest Italian car designers, members of the "Parco Valentino" Committee of Honour, award to international collectors who spread the passion for cars, sharing the finest vehicles in their collections at the greatest car events in the world.
The Lancia Rally 037 participated in the race car parade in the streets between via Roma, Piazza San Carlo and Piazza Castello, which were closed to traffic for the event.
The Foundation at the 2019 "Turin Auto Show" at Parco del Valentino with its FIAT X1/9 Prototype and Lancia Rally 037.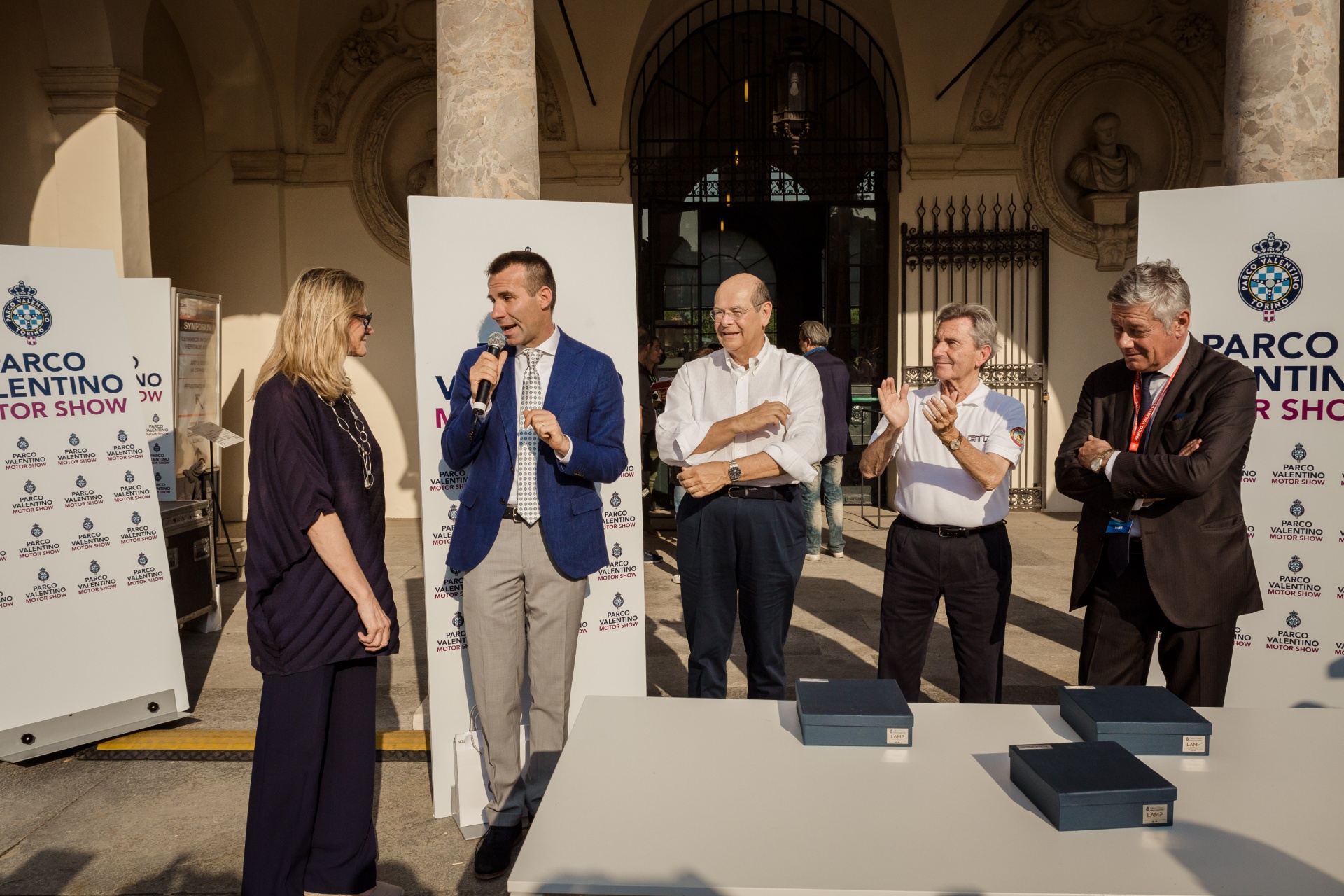 1 / 1