Milan Monza Open Air Motor Show
11 - 13 June, 2021
-
Monza
-
Autodromo Nazionale di Monza
The Fondazione Gino Macaluso has participated in the Milano Monza Open Air Motor Show, alongside a rich assortment of hypercars and supercars from brands such as Dallara, Ferrari, Pagani, McLaren, Lamborghini and Porsche.
In the pits of the Monza Autodrome, for an entire weekend the Foundation has exhibited the three track cars from the Gino Macaluso collection, which consists of a core of Lancia Martini that is unique in the world for its completeness. The Lancia Beta Montecarlo, the LC1 and the LC2 then raced on the historic track, ending with a parade that fixed an unforgettable image in the eyes of the spectators, in the name of Martini Racing colors. A great satisfaction for the Foundation's mechanical team, which operates in the mechanical workshop dedicated to maintaining the cars in the collection.
The cars were also an exceptional setting for the gala dinner on Saturday evening, set up on the track's pit lane.
The first ACI Storico Festival also took place on Sunday 13th, a general mobilization of clubs and fans who met on the track in the name of passion for historic cars.
The Foundation exhibited three Lancia endurance models at the Monza racetrack: the Lancia Beta Montecarlo, the LC1 and the LC2 paraded on the track, creating a breathtaking choreography in the Martini colors.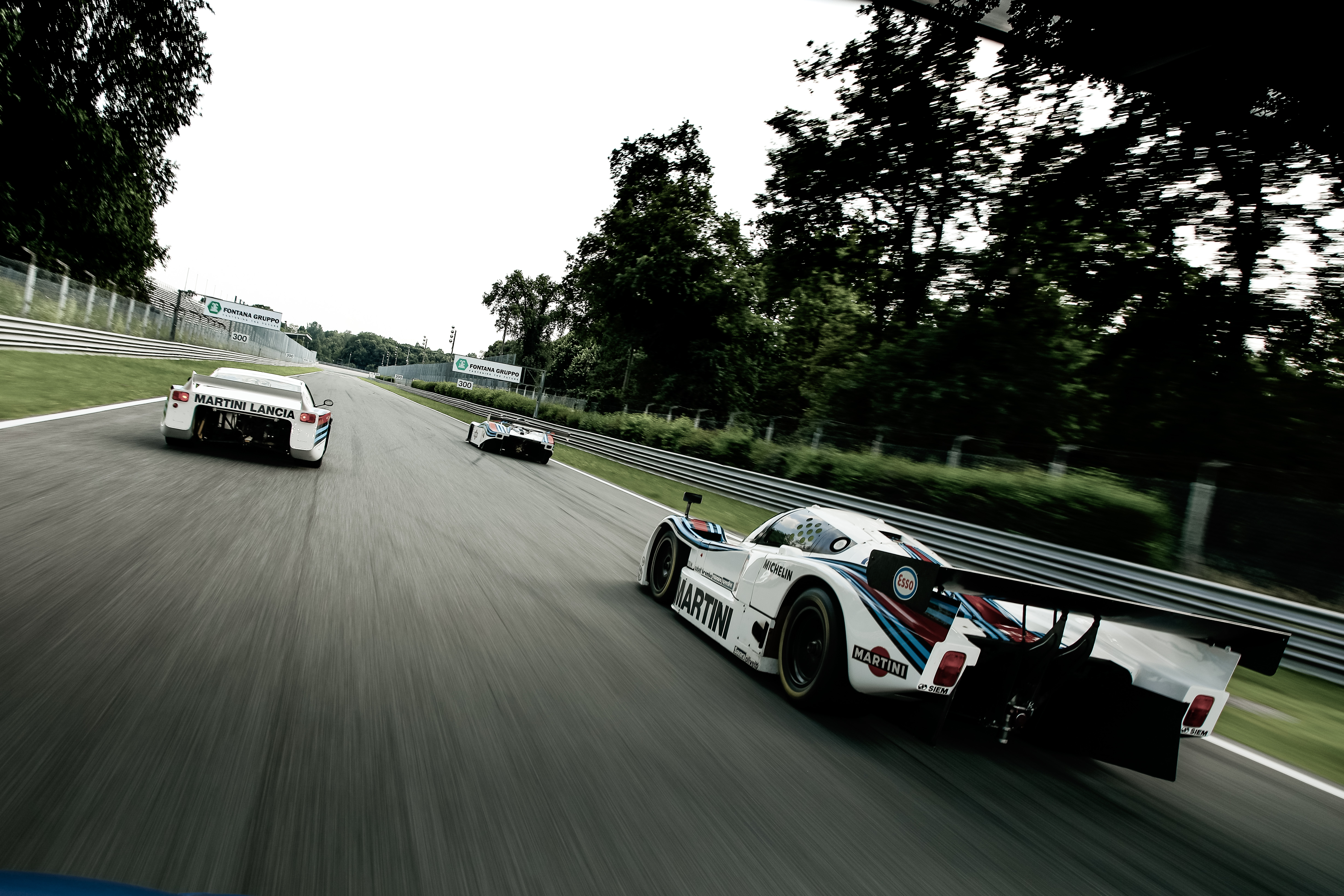 1 / 1