Italy-France bilateral meeting
27 February, 2020
-
Naples
-
Royal Palace of Naples
On the occasion of the bilateral meeting held in Naples between President of the French Republic Emmanuel Macron and Italian Prime Minister Giuseppe Conte in Piazza del Plebiscito – ACI – Automobile Club d'Italia, in cooperation with MAUTO – Museo dell'Automobile di Torino, organized an exhibition of eleven historic cars in the elegant rooms of Palazzo Reale.
The five French and six Italian cars in the exhibition symbolize the sporting, technological and cultural achievements obtained by both countries in the automotive sector. Macron and Conte were accompanied by President of ACI Angelo Sticchi Damiani, who guided them through the models and their history.
The Fondazione Gino Macaluso per l'Auto Storica lent two of its French sports cars, both in their distinctive bleu colour: the 1979 Ligier JS 11/15 that belonged to Jacques Lafitte, best European pilot of the Championship in those years, and the immortal Alpine Renault A 110, unquestionable winner of the 1973 Rally Championship.
The Foundation's Ligier JS 11/15 and Alpine Renault A 110 at the Italy-France bilateral meeting.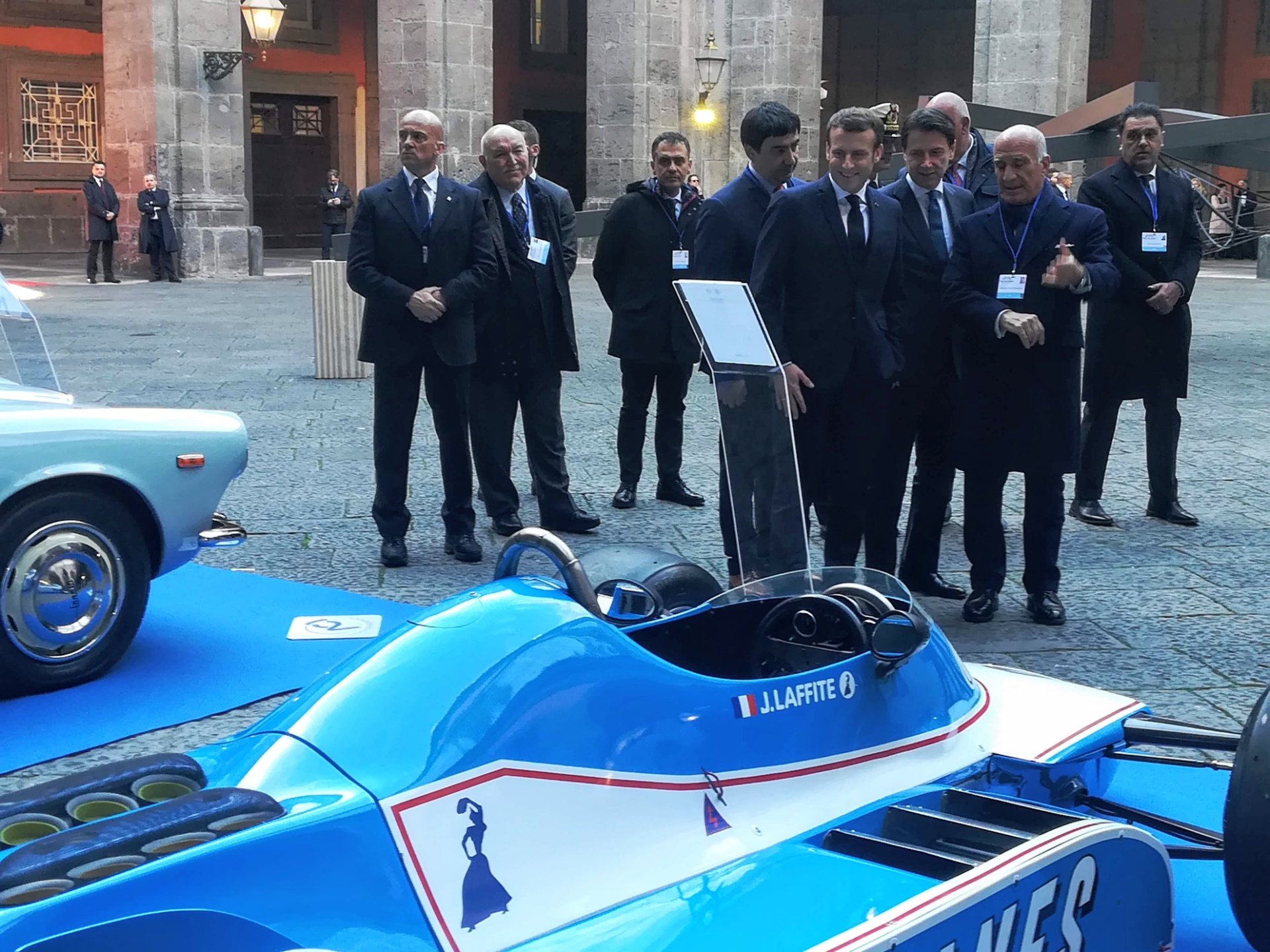 1 / 4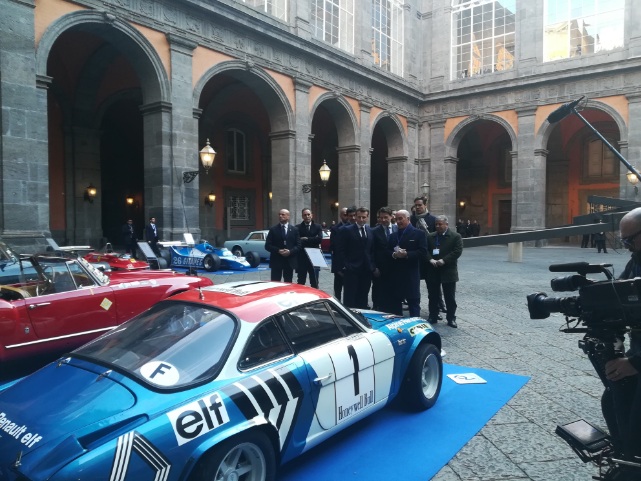 2 / 4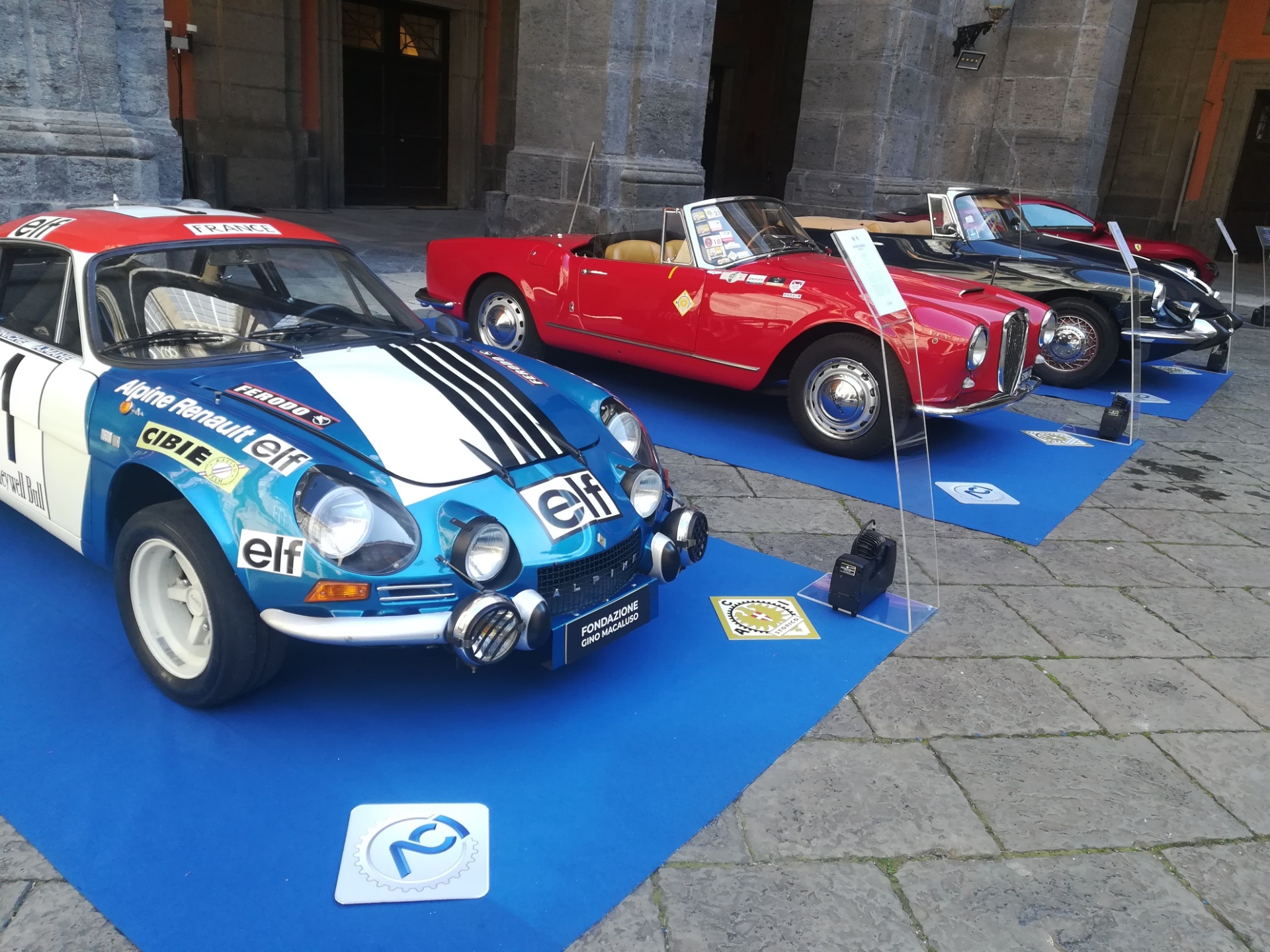 3 / 4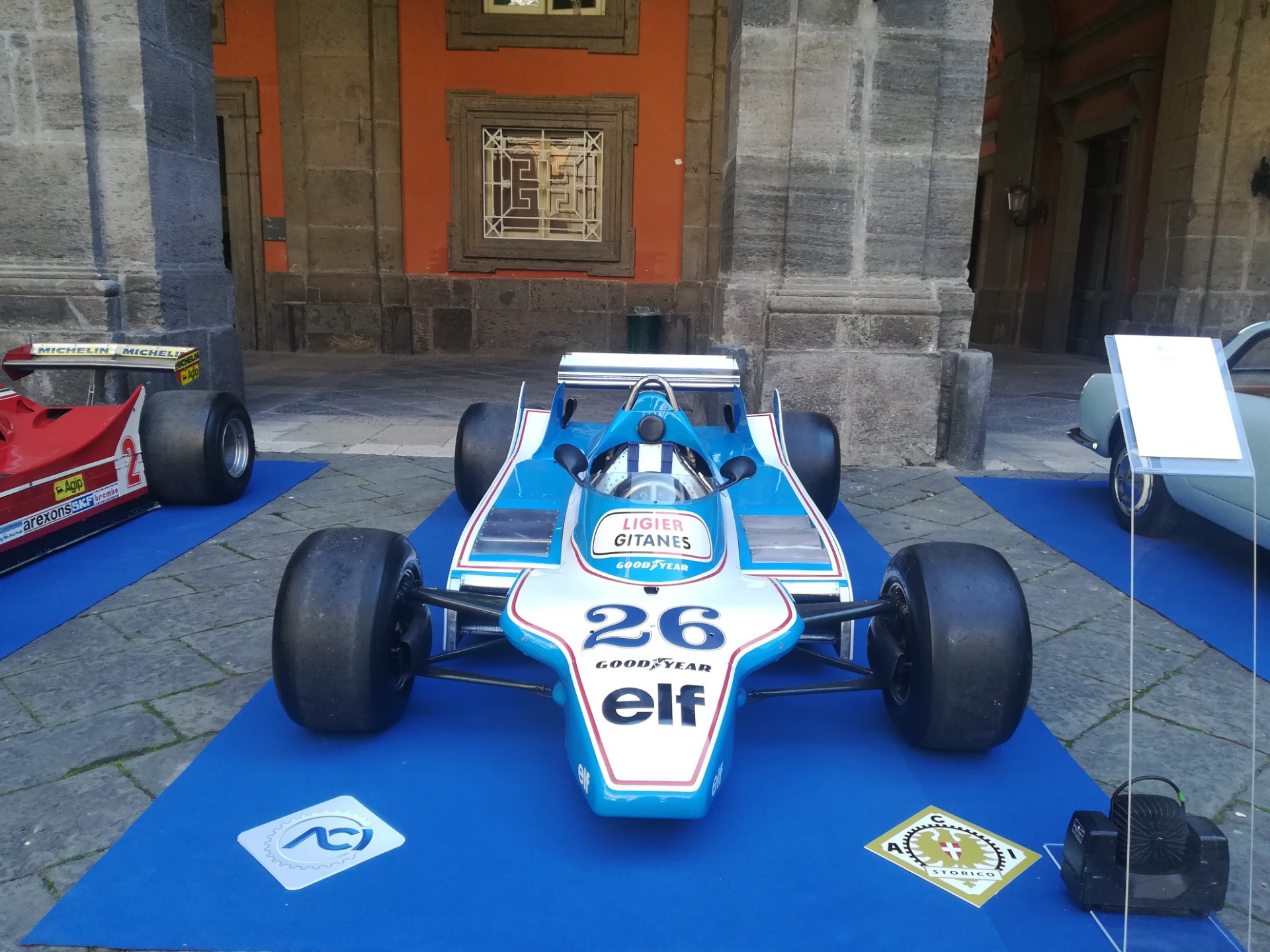 4 / 4