Gino Macaluso Foundation and ACI Storico
4 November, 2020
-
Italia
The Fondazione Gino Macaluso and ACI Storico have signed a partnership, in line with the goals and aims of the two institutions; the agreement provides for a general support and collaboration to the activities, as well as important synergies in the promotion and communication of events and initiatives aimed at supporting and protecting the world of historic motoring.
"The formalization of this partnership further strengthens the bond that binds us to ACI Storico, with which we share the main values. The enhancement of the Italian vintage car, the transmission to the new generations of its memory, of the skills and inventiveness are also the pillars of the foundation's mission. The same objectives define the design with the Historic section of the Automobile Club d'Italia, which will see us working side by side to update the knowledge of the Italian vintage car in our country and in the world ".
The agreement between the Gino Macaluso Foundation and ACI Storico has been signed in the name the protection of the world of historic motoring.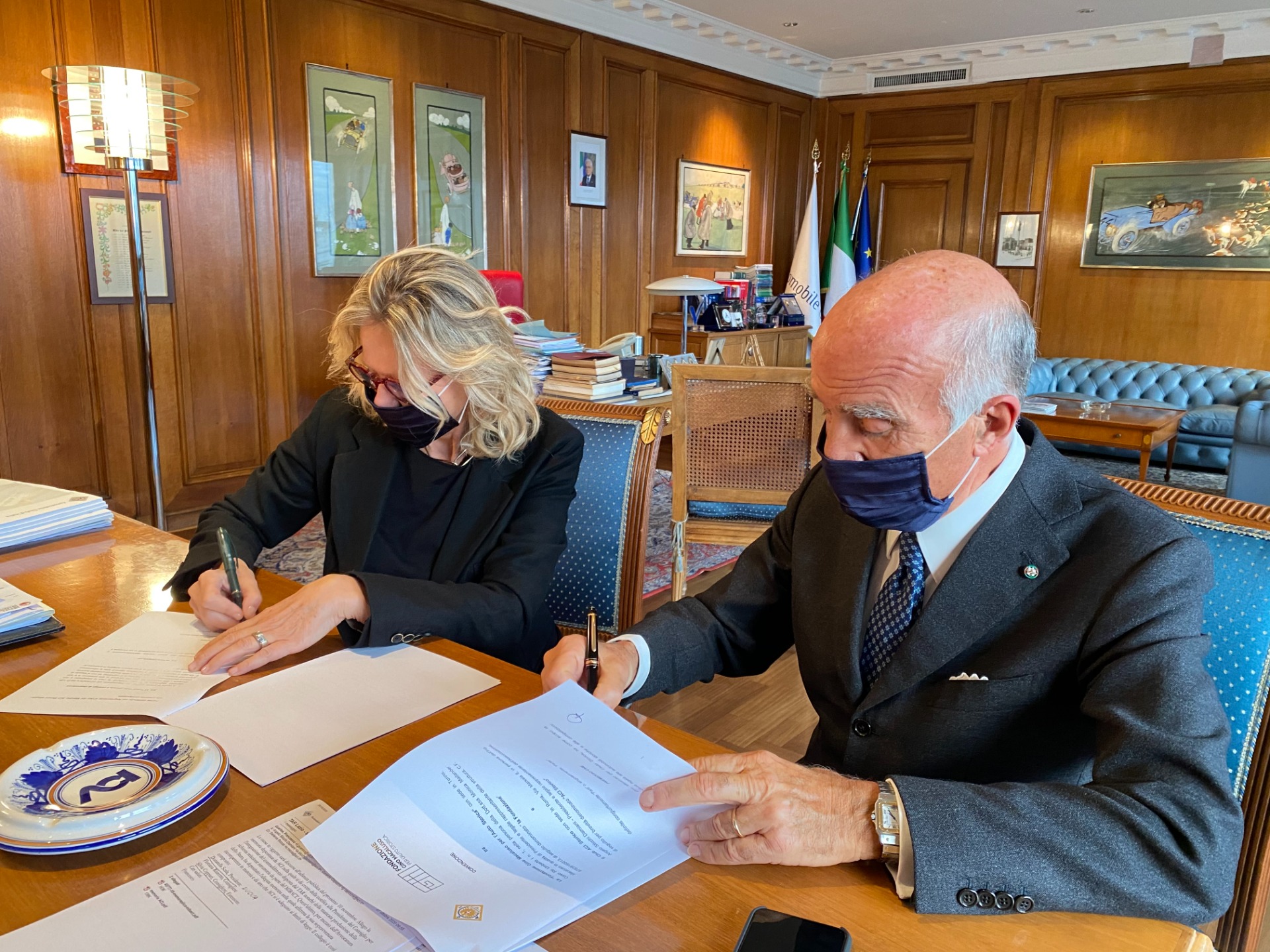 1 / 1