Exhibition "La storia dell'ACI è la storia dell'auto"
24 - 26 January, 2020
-
Turin
-
MAUTO, Museo Nazionale dell'Automobile di Torino
On 23 January 2020, ACI – Automobile Club d'Italia, 115 years after its foundation, celebrated its anniversary with a gala evening at MAUTO – Museo Nazionale dell'Automobile di Torino, and the opening of the exhibition "La storia dell'ACI è la storia dell'auto" (The History of ACI is the History of Cars). From 24 to 26 January, the public enjoyed free admission to the exhibition.
Among others, the ceremony saw the participation of the President of ACI Angelo Sticchi Damiani, the Mayor of Turin Ms. Chiara Appendino, and the President of the Italian National Olympic Committee Giovanni Malagò.
The exhibition included twelve jewels of the Italian automotive industry, each telling a piece of the history of Italian car manufacturing.
The Fondazione Gino Macaluso per l'Auto Storica contributed with two cars, both excellent examples of the finest Italian design of the XX century: the 1971 Lamborghini Miura P400 SV, with its sinuous shapes designed by Marcello Gandini, and the Ferrari F40, the iconic red car designed by Pininfarina to celebrate the 40th anniversary of Ferrari in 1987 – here in the version made in 1990 for the American market.
The Foundation contributed to the exhibition organized for the 115th anniversary of ACI with its Lamborghini Miura P400 SV and Ferrari F40.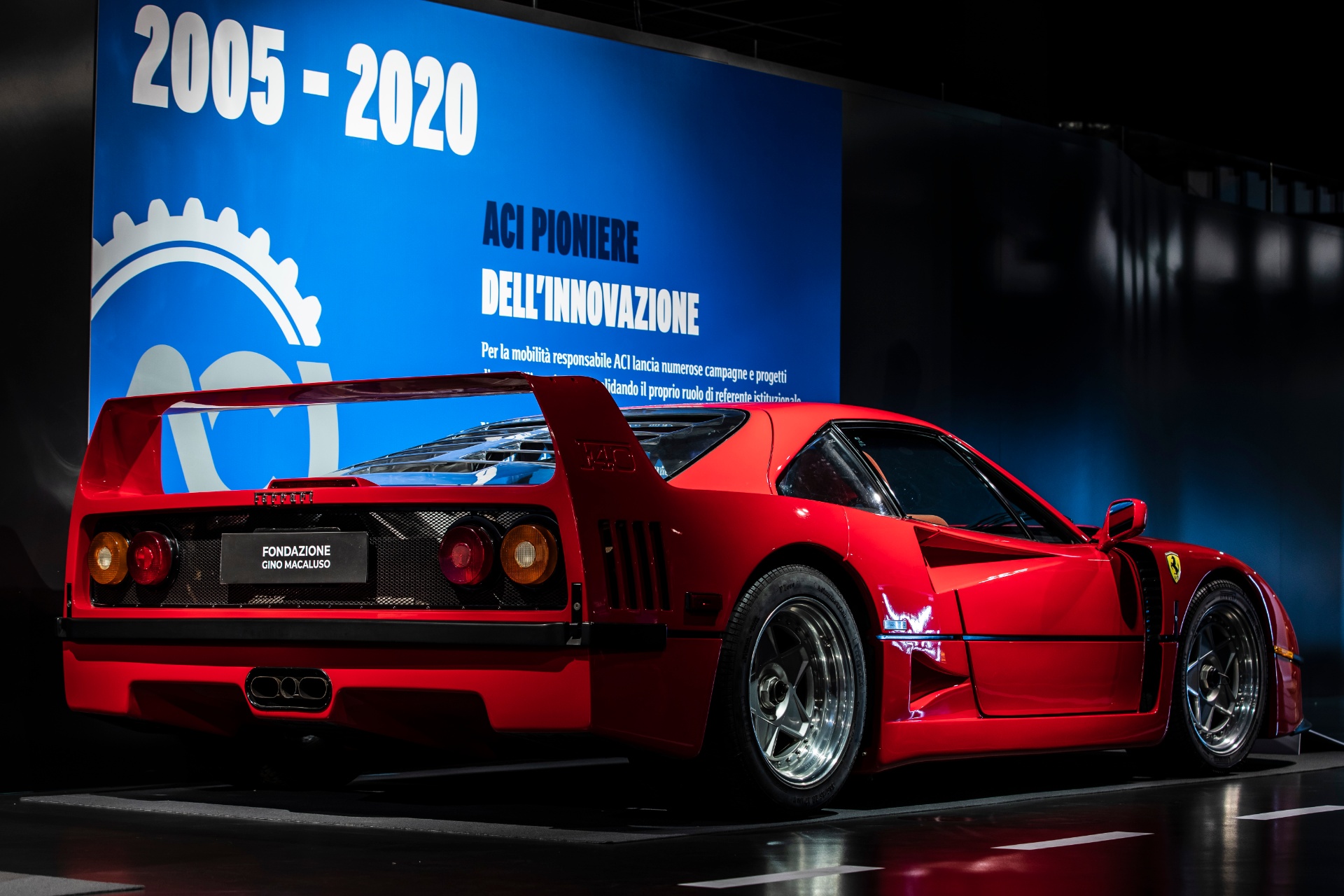 1 / 1