Coppa d'Oro delle Dolomiti and Passione Engadina
23 July, 2020
-
26 July, 2020 - Dolomiti | 21 August, 2020 - 23 August, 2020 - Saint Moritz
In summer 2020, the Fondazione Gino Macaluso per l'Auto Storica made its debut in two regularity races, both of which took place in the splendid Alpine scenery.
From 23 to 26 July, it was at the Coppa d'Oro delle Dolomiti, a classic regularity race for historic cars produced until 197 which entered into history thanks to the charm of the route in the unique scenery of the Dolomites; from 21 to 23 August it took part to Passione Engadina in Saint Moritz, an event for Italian historic cars of all brands with regularity tests.
The iconic Aston Martin DB5 raced through the roads of the Dolomites, while the Ferrari 512 Testarossa was protagonist of the exclusive Swiss event.
Both races saw the President of the Foundation, Monica Mailander Macaluso, at the wheel; on the right seat there was Maria Leitner, pilot, journalist and presenter of Tg2 Motori.
With summer 2020 dynamic events, cars from a unique collection in motorsport history have started a new chapter of racing and competition.
In summer 2020, the Fondazione Gino Macaluso made its debut in regularity races, with the iconic Aston Martin DB5 and the Ferrari 512 Testarossa.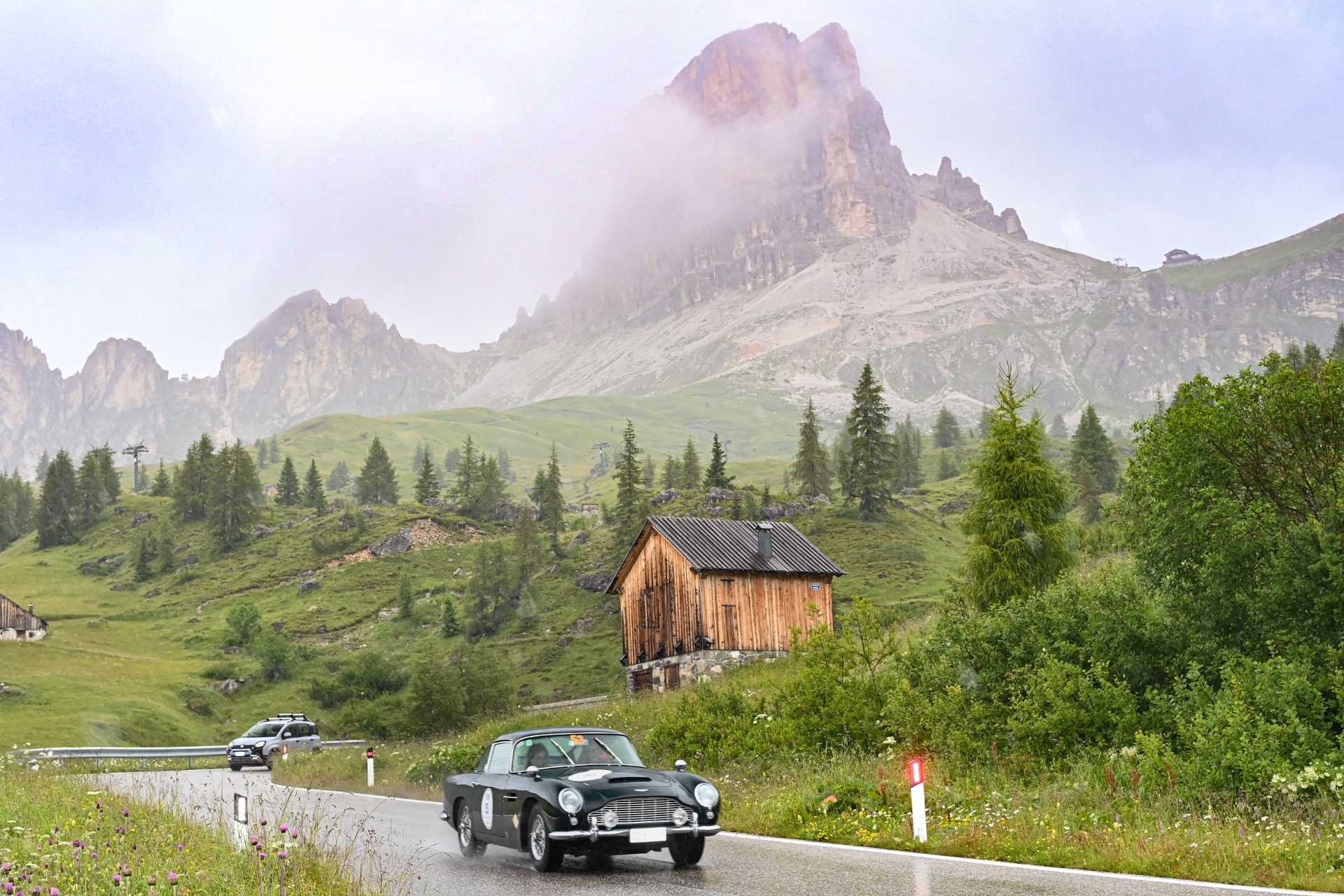 1 / 4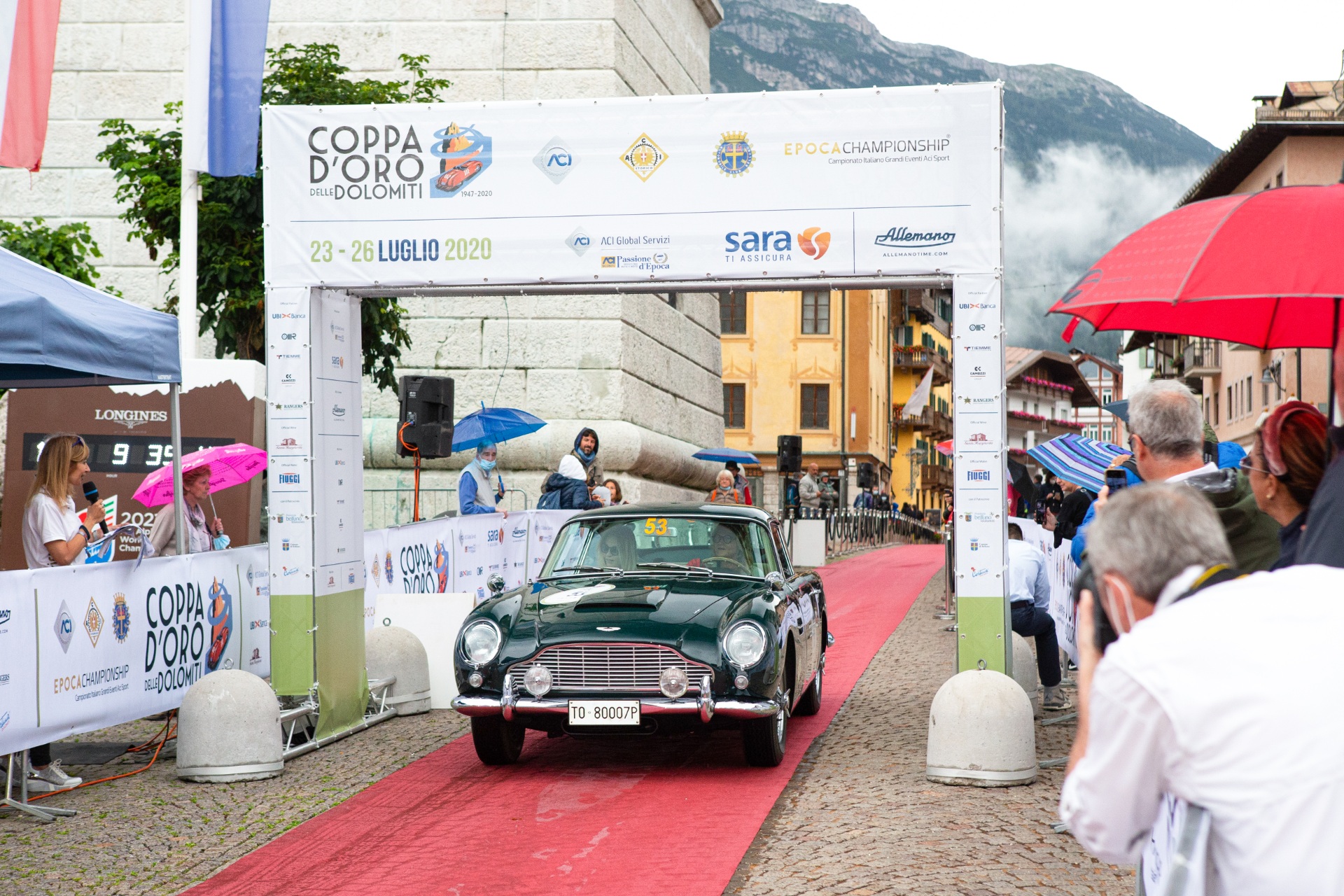 2 / 4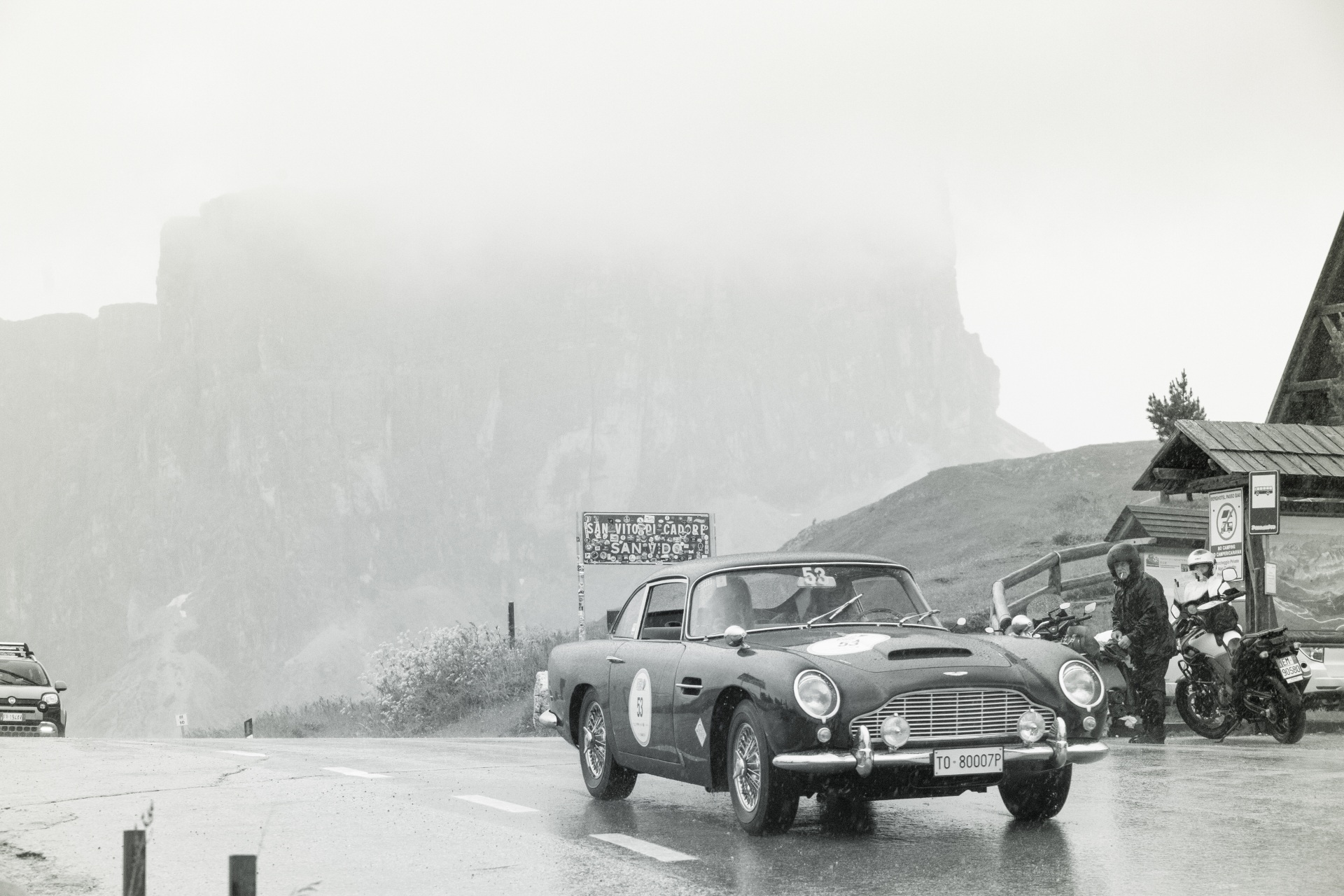 3 / 4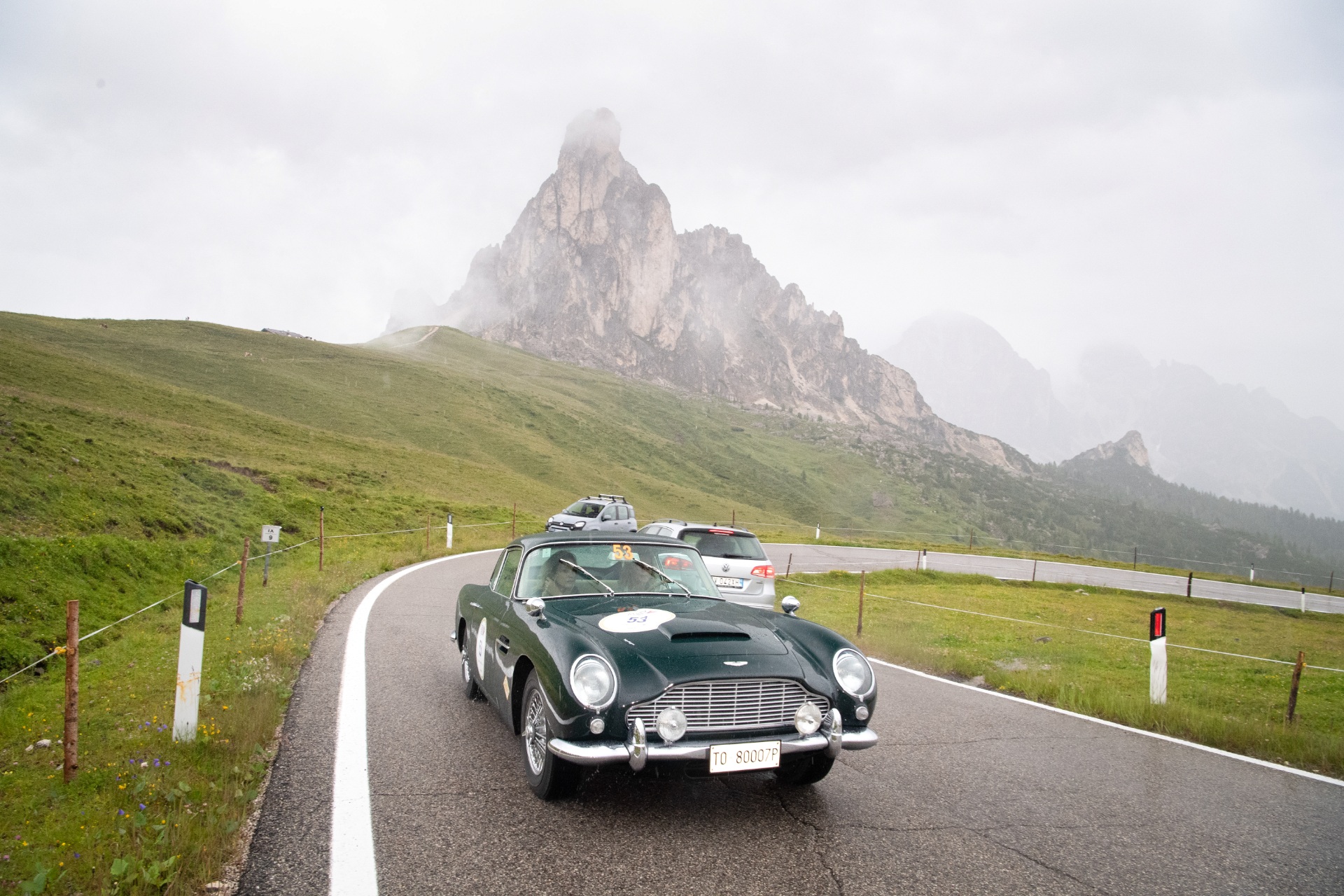 4 / 4