Cavalieri del Lavoro
On Thursday 7 April 2022, on the occasion of the traditional Easter event, the Piedmontese Cavalieri del Lavoro, accompanied by the President of the Group Marco Boglione and in the presence of the National President Maurizio Sella, have visited the Fondazione Gino Macaluso per l'Auto Storica, guests of Monica Mailander Macaluso, wife of the Cavaliere Luigi Macaluso, who passed away in 2010.
Accompanied by Monica Mailander and Massimo Macaluso on their visit, the Cavalieri del Lavoro had the opportunity to get to know the collection of sports cars and Gran Turismo and the Foundation's project.
At the end of the visit Maurizio Sella, joining Marco Boglione in thanking Monica Mailander Macaluso for the visit and for the hospitality, addressed his Easter wishes to those present with a message of confidence in the economic recovery of the country, albeit in the uncertainty of the period.
The Piedmont group of the Cavalieri del Lavoro, of which Gino Macaluso was a member, visited the Foundation on the occasion of their traditional Easter meeting, welcomed by Monica Mailander and Massimo Macaluso.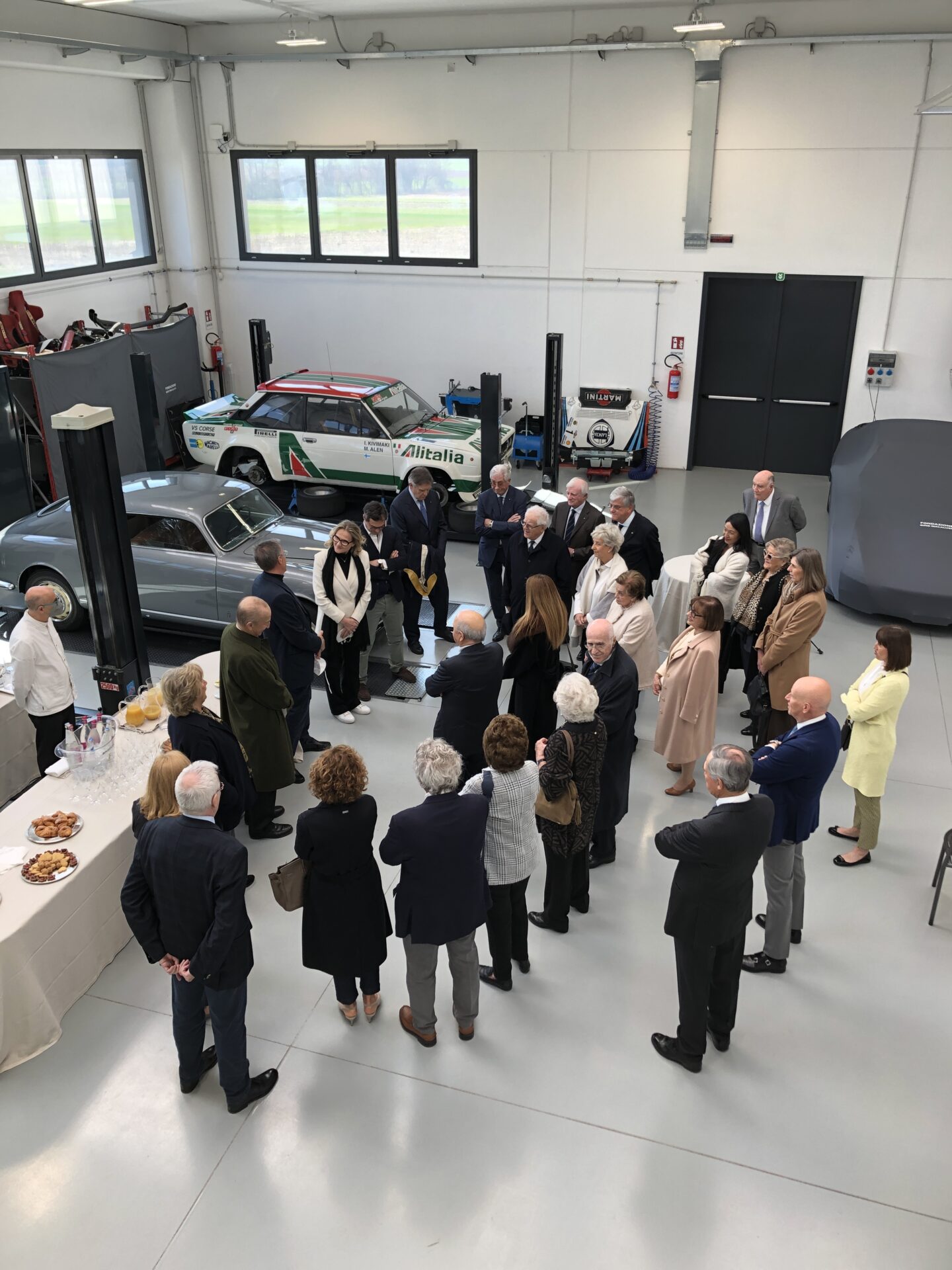 1 / 1